SKU: ACSeason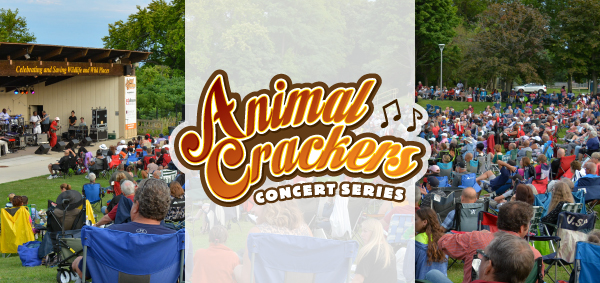 You don't want miss these talented musicians! Season tickets to our annual Animal Crackers music concert series are perfect for any music enthusiast. You can enjoy the upbeat music with a beautiful lake view and delicious food from numerous dining options on site! There are four concerts over the course of July, August, and September. Share this fun, unique experience! Season tickets make a great gift!
Artist Lineup
Click on an artist below to learn more.
Wednesday, July 21 - Cindy Bradley
Wednesday, August 4 - Chicago Tribute Anthology
Wednesday, August 18 - Adam Hawley
Wednesday, September 1 - The Flat Cats
Businesses/Organizations Welcome! Sign up for a Business Booth for a great promotional opportunity!
---