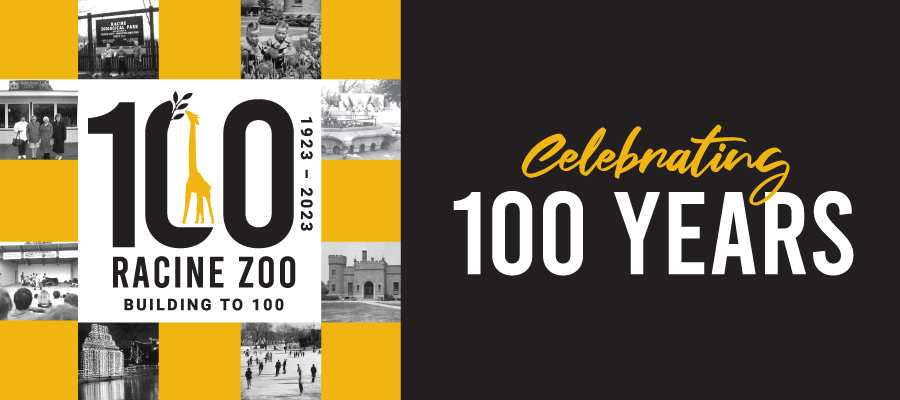 ​In 2023, Racine Zoo is turning 100! Explore a century of growth through the development of immersive exhibits, compelling guest experiences, and unyielding commitment to saving wildlife. We wouldn't be here without the incredible support from our community. In honor of this monumental birthday celebration, we are looking back on 100 years of amazing memories and cherished moments.


Share your Zoo story, along with photos, for a chance to be featured on our social media pages, website, or other centennial celebrations throughout 2023. Please email your favorite Zoo memories and photos to info@racinezoo.org and provide a date of the media if possible. We look forward to celebrating this big year with you!
Below are some wonderful memories submitted to us so far! Along with some from our historical collection.

While we'll be having centennial celebrations all year long, the biggest celebration will be on Wednesday, July 5, around the same time the Zoo opened in 1923. The day will include a multitude of festivities for guests to enjoy and the community to be involved with. We'll share more info as the date gets closer, so stay tuned!