***Order your gift memberships by Sunday, December 19, 2021 to get in time for Christmas!***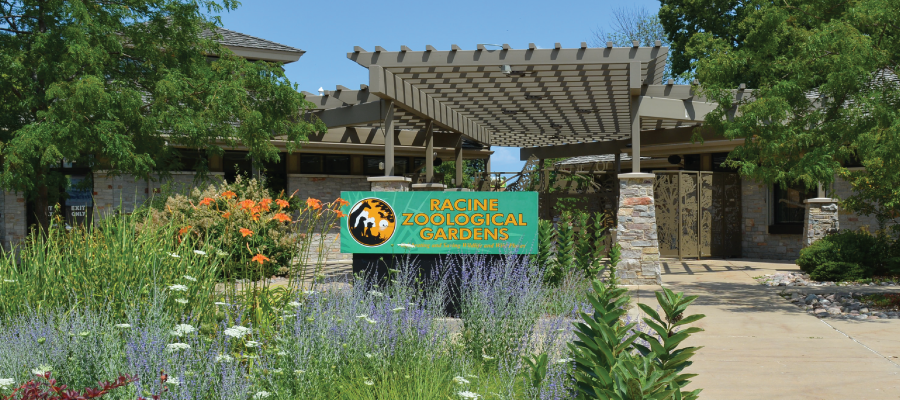 Membership Extensions
View our chart to find out how long your membership is extended.
The Zoo is extending all existing memberships (those that were active as of March 14, 2020—the day the Zoo closed due to the COVID-19) and new memberships (purchased during the closure) so that you can enjoy your full year of benefits.

Membership cards are delayed until all of the extensions and renewals are updated. The membership database is being updated daily. At this time, members just need to show their ID at the gate.

We love our members and appreciate your loyal support and patience as we work to get everything up to date!
---
Become a Racine Zoo Member Today!
It's easy to become a Zoo member or renew your current membership! Simply select one of the following options and submit your order online. Once your order is processed, you will receive either a new member packet or a new membership card in the mail. If you are purchasing a membership as a gift, please specify who you are purchasing the membership for.
A Nanny Pass can be added to any membership package for an additional $40.
Membership Benefits
Individual Membership - $40
Admission for one adult (cardholder must be present)
Invitation to special members-only events
E-Newsletter subscription
Early access to our Wildlife Matters monthly online magazine
Discount on Zoo Summer Camp registration
Discounted admission to special events
10% discount on Behind-the-Scenes Tours
10% discount on Animal Crackers Concert Series season tickets
10% discount on stroller rental
10% discount on birthday parties
10% discount in the Racine Zoo Gift Shop
10% discount in Max & Jenny's Jungle Grill
One Plus One Membership - $50
Admission for one adult and one guest (cardholder must be present)
Invitation to special members-only events
E-Newsletter subscription
Early access to our Wildlife Matters monthly online magazine
Discount on Zoo Summer Camp registration
Discounted admission to special events
10% discount on Behind-the-Scenes Tours
10% discount on Animal Crackers Concert Series season tickets
10% discount on stroller rental
10% discount on birthday parties
10% discount in the Racine Zoo Gift Shop
10% discount in Max & Jenny's Jungle Grill
Family Membership - $60
Admission for two adults and four children (ages 3 – 15) (cardholder must be present) (Primary cardholders must live in the same household)
Two Encounter Tickets of your choice for the Zoo Choo Express, Giraffe Encounter, or Aviary
Invitation to special members-only events
E-Newsletter subscription
Early access to our Wildlife Matters monthly online magazine
Discount on Zoo Summer Camp registration
Discounted admission to special events
10% discount on Behind-the-Scenes Tours
10% discount on Animal Crackers Concert Series season tickets
10% discount on stroller rental
10% discount on birthday parties
10% discount in the Racine Zoo Gift Shop
10% discount in Max & Jenny's Jungle Grill
Family Plus Membership - $120
Admission for two adults, two guests, and six children (ages 3 – 15) (cardholder must be present) (Primary cardholders must live in the same household)
Four Encounter Tickets of your choice for the Zoo Choo Express, Giraffe Encounter, or Aviary
Invitation to special members-only events
E-Newsletter subscription
Early access to our Wildlife Matters monthly online magazine
Discount on Zoo Summer Camp registration
Discounted admission to special events
10% discount on Behind-the-Scenes Tours
10% discount on Animal Crackers Concert Series season tickets
10% discount on stroller rental
10% discount on birthday parties
10% discount in the Racine Zoo Gift Shop
10% discount in Max & Jenny's Jungle Grill
Safari Club Naturalist Membership - $250
Admission for two adults, two guests, and eight children (ages 3 – 15) (cardholder must be present) (Primary cardholders must live in the same household)
Eight Encounter Tickets of your choice for the Zoo Choo Express, Giraffe Encounter, or Aviary
Invitation to special members-only events
E-Newsletter subscription
Early access to our Wildlife Matters monthly online magazine
Discount on Zoo Summer Camp registration
Discounted admission to special events
A Behind-the-Scenes Safari Tour for 6 (by appointment)
FREE stroller rental
20% discount on birthday parties
10% discount on Animal Crackers Concert Series season tickets
10% discount in the Racine Zoo Gift Shop
10% discount in Max & Jenny's Jungle Grill
Safari Club Conservationist Membership - $500
Admission for two adults, two guests, and eight children (ages 3 – 15) (cardholder must be present) (Primary cardholders must live in the same household)
10 Encounter Tickets of your choice for Zoo Choo Express, Giraffe Encounter, or Aviary
Invitation to special members-only events
E-Newsletter subscription
Early access to our Wildlife Matters monthly online magazine
Discount on Zoo Summer Camp registration
Discounted admission to special events
Two season tickets + 10% discount on Animal Crackers Concert Series season tickets
Discount on Special Events
A Behind-the-Scenes Safari Tour for 6 (by appointment)
FREE stroller rental
20% discount on birthday parties
10% discount in the Racine Zoo Gift Shop
10% discount in Max & Jenny's Jungle Grill
Safari Club Director Membership - $1,000
Admission for two adults, two guests, and eight children (ages 3 – 15) (cardholder must be present) (Primary cardholders must live in the same household)
12 Encounter Tickets of your choice for the Zoo Choo Express, Giraffe Encounter, or Aviary
Invitation to special members-only events
E-Newsletter subscription
Early access to our Wildlife Matters monthly online magazine
Discount on Zoo Summer Camp registration
Two season tickets + 10% discount on Animal Crackers Concert Series season tickets
Two Zoo Debut tickets
Discounted admission to special events
A Behind-the-Scenes Safari Tour for 6 (by appointment)
FREE Stroller Rental
20% discount on birthday parties
10% discount in the Racine Zoo Gift Shop
10% discount in Max & Jenny's Jungle Grill
Additional membership benefit: free or discounted admission to more than 120 zoos and aquariums nationwide