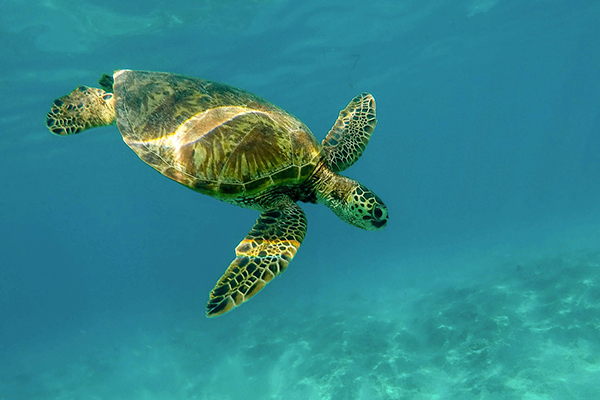 What is Sea Turtle Conservency all about?
The Racine Zoo supports the Sea Turtle Conservancy (STC), the world's oldest sea turtle research and conservation group. The STC is leading efforts to protect these magnificent animals and their habitats. An international nonprofit 501(c)3 organization, Sea Turtle Conservancy was founded in 1959 by world-renowned sea turtle expert Dr. Archie Carr to save sea turtles from eminent extinction through rigorous science-based conservation.
Headquartered in Florida, the organization carries out worldwide programs to conserve and recover sea turtle populations through research, education, advocacy and protection of the natural habitats upon which depend upon. Over the course of 55 years, Sea Turtle Conservancy's research programs have yielded much of what is now known about sea turtles and the threats they face, and the organization is applying this knowledge to carry out the world's most successful sea turtle protection and recovery programs.
Meet Luna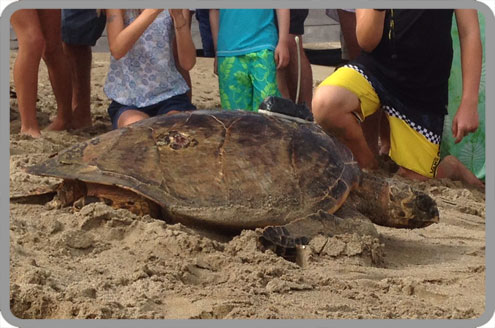 The Racine Zoo, through donations from the community, have adopted Luna, a female hawksbill sea turtle.
Luna is an adult hawksbill sea turtle released on July 12, 2015 with a satellite transmitter after nesting on the beach at Jones Bay, Nevis. She measure 78.0 cm in curved carapace (shell) length. This was Luna's third nest of the season, she had previously nested two times on Lover's Beach, Nevis. She is taking part in the 2015 Tour de Turtles and was named by her sponsor, Four Seasons Resort Nevis.

Time since last location update: 21 hours
Cumulative distance traveled: 1,313 km / 816 miles