SKU: AC:DownToTheBone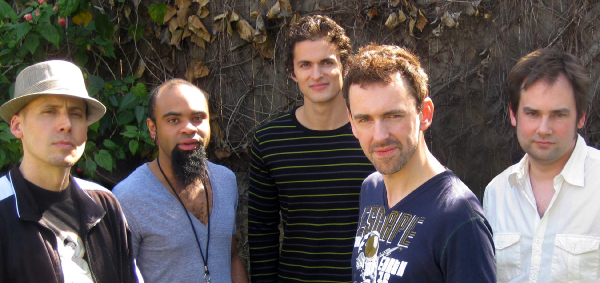 Down To The Bone
Wednesday, August 24, 2022 | Doors Open: 5:30PM, Show Starts: 7PM
Down To The Bone is Stuart Wade as producer, writer, and mastermind behind the whole groove project, working with other talented musicians and co-writers to bring together a project of good grooves. Down To The Bone brings the sounds of funk, soul, and boogie with flavours of acid jazz thrown in. Set up at the tail end of 1995 when Wade decided to take a track from the soul band he was in at the time, Think Twice, and remix it to give it a rawer and stripped down feel. The result was the Down To The Bone remix of the track 'Joy Is Free' which had great success. It has always been Wade's aim to pay respect to his mentors and he is thrilled to actually be working with some of them as guests on his albums. Such greats as, Rueben Wilson, Brian Auger, Jeremy Steig, and Roy Ayers and multi talented vocalists like N'Dambi, Flora Purim, Corrina Greyson, Hil St Soul and Guida De Palma, Imaani and most recently Katie Leone.
The live U.S. lineup consists of Rufus Philpot on bass and MD, Katisse Buckingham on sax/flute, Dan Boissy on sax, Hans Zermuehlen on keys, and Louis Palmer on drums.
Artist Website: downtothebone.com
---
Want to enjoy all four Animal Crackers concerts? Buy Season Tickets!
Businesses/Organizations Welcome! Sign up for a Business Booth for a great promotional opportunity!
---