SKU: ZooSchool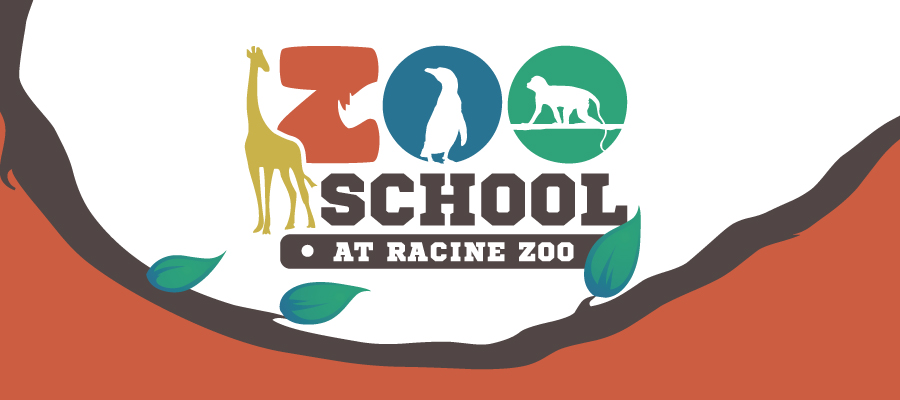 Calling all home-schooled students!
The Racine Zoo is now offering Zoo School for home-schooled students grades K-3. Come to the Zoo for a unique opportunity to learn all about animals and have a ton of fun! Each session will include 8, four-hour long classes of exciting, hands-on learning that will cover Wisconsin Academic Standards for Science as well as meeting Next Generation Science Standards. Classes will include meeting live animals, snack time, participating in games, crafts and activities that reinforce scientific concepts, tours around the Zoo, and lunch (students are required to bring their own lunch). Spots are limited to so register before they fill up!

Click here for our Zoo School response to COVID-19 and how we will keep students safe!
Each session includes 8, four-hour classes over 4 weeks

Classy Classifications
Mondays and Wednesdays
9:00am-1:00pm
Feb 1, 3, 8, 10, 15, 17, 22, 24
Grades K-3
Price: $150 for Members/ $175 for Nonmembers

Our February Session will take place Mondays and Wednesdays and will be all about animal classifications! Students will get to learn about and meet animals from all walks of life, and learn the difference between mammals, reptiles, amphibians, birds, and invertebrates through fun, hands-on activities! (These classes will take place partially outdoors as weather allows, so please dress for the weather!)


What does a day of Zoo School look like?
First, your children will be welcomed to class. Our first class will include some icebreaker games; later classes will open with a review. Interactive introduction of new topics or vocabulary words, via hangman and hands-on exploration and discovery, will open the day. Students will meet live animals, play games, and solve puzzles to apply each new concept, and classes will spend a large portion of classes touring exhibits and working on applications outside. Each morning, students will take a break for a provided, individually wrapped snack, as well as a half-hour lunch break around the noon hour. Students will be provided journals for the full session, and will use these journals for notes, pictures, and activities.
Register by scrolling to the bottom of this page or fill out this form and return completed form to:
Email:
education@racinezoo.org
or
Mail:
Conservation Education Department
Racine Zoo
200 Goold Street
Racine, WI 53402

Contact the Conservation Education Department at 262-636-9580 or education@racinezoo.org for any questions.
Class Curriculum Example
Classy Classifications Curriculum TBD.
| | |
| --- | --- |
| | Grades K-3 |
| Class 1 | Learn about animal babies! Some look the same as adults, and some don't! |
| Class 2 | What is a life cycle? Do we change during our lives? |
| Class 3 | Discuss parental care in mammals and birds, and how parental strategies are an adaptation that help animals survive! |
| Class 4 | Learn all about the life cycle of butterflies, from egg to adult! |
| Class 5 | Explore a frog's life cycle, and compare it to other amphibians and reptiles! |
| Class 6 | Plants have life cycles too! Learn about different kinds of seeds and what it means to pollinate. |
| Class 7 | Synthesize learned knowledge by creating your own animal and deciding what habitats they will live in, how they raise their young, and how they change as they grow. |
| Class 8 | Wrap up, review, and have some fun! |
Science Standards covered over the course of this program:
Wisconsin Academic Standards for Science
SCI.LS3.B.1 Individuals of the same kind of plant or animal are recognizable as similar, but can also vary in many ways.
SCI.LS3.B.3 Different organisms vary in how they look and function because they have different inherited information; the environment also affects the traits that an organism develops.
SCI.LS1.D.2 There are many different kinds of living things in any area, and they exist in different places on land and in water.

Next Generation Science Standards
3-LS4-2. Use evidence to construct an explanation for how the variations in characteristics among individuals of the same species may provide advantages in surviving, finding mates, and reproducing.
K-LS1-1. Use observations to describe patterns of what plans and animals (including humans) need to survive.

---