SKU: AC:SteelyDane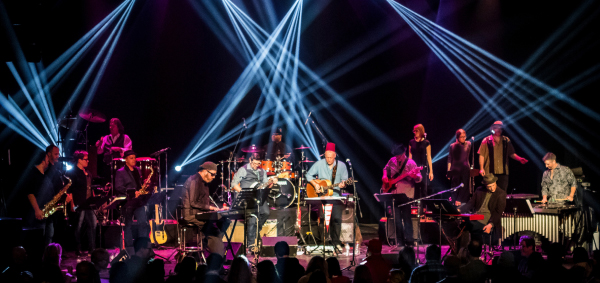 Steely Dane
Wednesday, August 10, 2022 | Doors Open: 5:30PM, Show Starts: 7PM
Steely Dane is a 13-piece Steely Dan tribute band. Winner of the MAMA award for best cover band and Madison Magazine's Best Cover Band, Steely Dane is dedicated to not only faithfully reproducing the Steely Dan and Donald Fagen songbook, but to bringing an energetic live-show experience to the crowd. Some of Dane County's best jazz and rock musicians have banded together around their passion for Steely Dan music, playing in the same configuration as the Steely Dan touring band including a four piece horn section and three background singers. Shows consist of hits and deep cuts and sometimes even complete albums and are sure to have you out of your seats singing along.
The band's songbook includes a vast array of hits and deep cuts that Steely fans adore. The group is co-led by musical directors Dave Adler and Dave Stoler, Madison musicians with a combined history of decades of professional experience, each having a deep affinity for rock and jazz music.
Artist Website: steelydane.com
---
Want to enjoy all four Animal Crackers concerts? Buy Season Tickets!
Businesses/Organizations Welcome! Sign up for a Business Booth for a great promotional opportunity!
---