SKU: AC_CindyBradley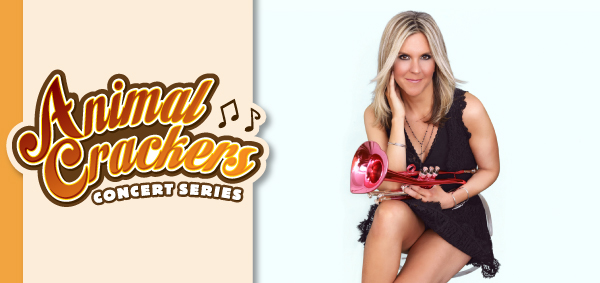 Cindy Bradley
Wednesday, July 21, 2021 | 7PM
Cindy Bradley not only keeps the trumpet and flugelhorn hip and grooving lead jazz instruments like her late great heroes Freddie Hubbard, Lee Morgan and Blue Mitchel—she's also continues her knack for picking spot on album titles.

Calling her 2009 debut "Bloom" proved prophetic, as the multi-talented performer blossomed into a powerful and charismatic presence at radio and on the contemporary jazz festival circuit. Along the way, Cindy performed everywhere from the River Raisin' Jazz Festival in Monroe, Michigan to the Dubai Jazz Fest. She won Best New Artist at the American Smooth Jazz Awards and was named Debut Artist of the Year by the Catalina Island Jazz Trax Festival and Smooth Jazz News.

The overriding theme that takes shape finds Cindy on a mind clearing, soul-lifting stroll through the hustle, bustle and multiple shades of dance music and jazz found in New York City. The moody, atmospheric opening "Prelude" includes sounds of high heels hitting the pavement and a cab door closing as the trumpeter begins her evening's adventure. On the brisk, percussive "Massive Transit," she enters a club and is immediately inspired by the thumping retro soul funk beat to pick up her trumpet and soar along. Then she gets back in the car ("Interlude") and heads off to a trad jazz club, where she engages in a dreamy, easy rolling take on "Footprints" and an elegant and lush, film score flavored vibe on "You Don't Know What Love Is."

After earning a bachelor's degree in jazz studies from Ithaca College, she went to the New England Conservatory to study for her master's in jazz trumpet performance. After earning her degrees, Cindy immediately headed to the New York City area and immersed herself in the vibrant jazz scene, discovering equal passions for straight ahead be-bop and contemporary jazz, as well as funk, Top 40, R&B and jazz fusion. The bands she was involved with played clubs as well as high profile events like the Emmy Awards and even the Super Bowl.

Cindy has also applied her skills and background in a way to inspire future generations. She has conducted hundreds of jazz workshops at high schools and colleges all over the country. When not playing or recording music, Cindy is an active animal rights advocate.
Artist's Website: cindybradley.com
---
Want to enjoy all four Animal Crackers concerts? Buy Season Tickets!
Businesses/Organizations Welcome! Sign up for a Business Booth for a great promotional opportunity!
---
Pre-purchased Tickets
In regards to those of you who purchased tickets in 2019 or online after that for holiday gifts or for yourself, those TICKETS ARE GOOD FOR 2021!


For the concert on July 21, you will use the orange/yellow colored ticket that says "Wednesday, July 22, 2020"
---