SKU: AC:MarionMeadows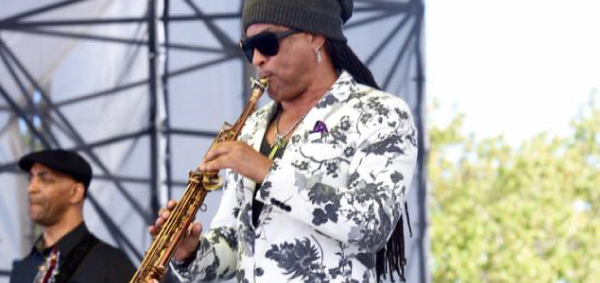 Marion Meadows
Wednesday, July 27, 2022 | Doors Open: 5:30PM, Show Starts: 7PM
Marion Meadows is a smooth jazz-styled soprano saxophonist and composer. After studying jazz at Rippowam High School in Stamford, CT with Anthony Truglia, Meadows attended Berklee College of Music. There he majored in arranging and composition. He later went to the SUNY Purchase School for the Arts. During his college years he played in a number of bands including disco, R&B and various jazz ensembles.
Meadows first hit the airwaves in 1991 with "For Lovers Only", but his career really began one day in the late '80s at New York's Grand Central Station. One day, while waiting for a train, he pulled out his horn and began playing under the huge dome. His sweet sound caught the attention of fellow traveler, producer and TV composer Jay Chattaway, who happened to be passing by on his way to the train. Chattaway was so impressed with Meadows' sound that he hooked Meadows up with legendary keyboardist Bob James. Meadows and James collaborated on a recording which unfortunately went unreleased. The experience put him on the road to his eventual success. Meadows hooked up with numerous artists and musicians and became a well known sideman in his own right, recording or performing over the years with Brook Benton, Eartha Kitt, Phyllis Hyman, Jean Carne, The Temptations, Michael Bolton, Angela Bofill, Will Downing , Bob Baldwin, Chuck Loeb, John Lee, among many others. He has had several commercially successful releases, considerable exposure on smooth jazz radio, and has toured internationally.
Artist Website: marionmeadows.com
---
Want to enjoy all four Animal Crackers concerts? Buy Season Tickets!
Businesses/Organizations Welcome! Sign up for a Business Booth for a great promotional opportunity!
---