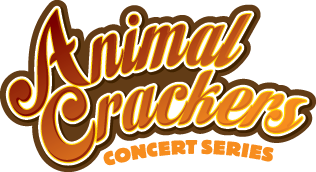 CONCERTS HELD RAIN OR SHINE - ONLINE SALES ARE OVER
Tickets will be $25 at the gate. there is no discount on individual tickets. You may also purchase them at one of the many Johnson Bank Branches.
Enjoy the upbeat music, the beautiful lake view and delicious food from the numerous dining options on site.
The doors to the Racine Zoo open at 5:30 p.m. and the shows begin at 7:00 p.m.
4 nights of awesome music:
July 12th: Bria Skonberg - online sales for this date have concluded
July 26th: Gerald Albright - online sales for this date have concluded
August 9th: Booker T. Jones - online sales for this date have concluded
August 23rd: Larry Carlton - online sales for this date have concluded
Tickets will be available for pick up at the Administration Office before the concert (200 Goold Ave). The day of the concert, tickets will be held at 'Will Call' at Zoo entrance.
**Note** Assisted transportation will not be available. However, there are electric scooters for rent while supplies last (for $25). Thank you and we apologize for any inconvenience.
Online ticket sales will conclude at 12noon the day of the concert.
General Information & More
Be sure to bring everything you need to the concert. Once on campus, you are unable to leave and return without purchasing another ticket. Picnic dinners are allowed, bag chairs, blankets, and small folding tables. No open fires or grills are allowed on concert day. Food and beverages may be purchased at the event in the Crackers Café. A portion of all purchases is donated to the Zoo.
The municipal ordinance states that persons are not allowed to carry in any alcoholic beverages. All bags or coolers brought into the Zoo will be searched and alcoholic beverages will be held until the end of the concert. Beverages, alcoholic and non-alcoholic, are available for purchase on concert grounds. Proof of age for alcoholic beverage purchases is required. Proceeds from the sale of beverages at concerts help support the Racine Zoo.
Pre-orders of wine can be made through the Racine Zoo by emailing wine@racinezoo.org. Orders must be placed by 12:00 noon the Monday prior to the concert and may be picked up at the concert upon your arrival.
Persons are encouraged to clean up their area when leaving. Litter barrels and recycling bins are located throughout the grounds.
Children 15 years of age and younger must be accompanied by an adult at all times and kept under supervision. Children two and younger are admitted free of charge.
Courtesy during the performances is required. We ask that you talk quietly if you must talk at all. Volunteers are instructed to escort any disruptive concert-goer off the grounds. We want everyone to enjoy the concerts and ask for your help and consideration toward others and the performers.
Gates open at 5:30 p.m. Concerts begin at 7:00 p.m. and end at approximately 9:00 p.m. The Zoo grounds close 30 minutes after the concert.
Beverages and food are available for purchase by ticket only. Tickets are available for sale at the Crackers Café in increments of $1.00.
No reserved seating is available. We ask concert-goers to be considerate of others when placing chairs and blankets.
No photography or videotaping is permitted at concerts.
Concerts are rain or shine. Umbrellas are permitted, but rain coats are encouraged as an alternative to umbrellas for concert-goer courtesy.